Law enforcement agencies in Denver and other Colorado cities have made drunk driving arrests a top priority. Consequently, thousands of drivers are sent to jail for drunk or impaired driving in Colorado every year. While drunk driving is responsible for many accidents and traffic fatalities, agencies like the Colorado State Patrol often make critical mistakes in their investigations, allowing impaired drivers to beat their charges.
The following article will discuss the success rate of DUI court filings in Colorado as well as other arrest data and Denver DUI statistics.
Here's How Colorado Ranks Nationally in DUI Rates
In one study that ranked the states according to the number of drunk driving arrests for every 100,000 drivers, Colorado was right in the middle. With 447.51 arrests for every 100,000 drivers, Colorado ranks 27 out of the 50 states and the District of Columbia. The same study also showed that 29.9% of all fatal crashes in Colorado were due to impaired driving, making it a top causal factor in roadway injuries and death.
More Colorado DUI Statistics and Facts
The Colorado Department of Transportation reported that in 2021, 37% of the total fatalities resulted from driving under the influence. Additionally, DUI-related fatalities have been on the rise. Since 2019, there has been a 44% increase in the number of accidental deaths related to impaired driving.
According to the Colorado Division of Criminal Justice, in 2019:
26,165 criminal case filings had at least one DUI charge.
Colorado prosecutors had an 88% conviction rate when it came to DUI cases.
The conviction rates were even higher for high blood alcohol arrests or arrests related to driving and drugs.
The Colorado counties with the highest number of DUI case filings were:

El Paso County – 3,616
Adams County – 2,817
Larimer County – 2,344
Jefferson County – 2,306
Denver County – 1,817
Arapahoe County – 1,763
The following graph denotes the counties with the highest number of DUI fatalities.
Colorado DUI Laws
Every state has different drunk driving laws. If you're not located in Colorado, check the DUI laws in your jurisdiction.
Driving While Ability Impaired (DWAI) – The BAC limit for this charge is .05, so you can be arrested even after you've only had one or two drinks if a public safety officer believes that you're showing signs of impairment. This is punishable by up to 180 days in jail, $500 in fines, and two years probation for a first offense.
Driving Under the Influence (DUI) – If your blood alcohol is .08 or higher, you can be arrested for DUI. A first DUI is punishable by up to a year in jail, $1,000 in fines, two years probation, and 96 hours of community service.
DUI Over .2 – Similar to a DUI, but with enhanced penalties. Penalties for a high-alcohol DUI can include a year in jail, two years probation, $1,000 in fines, and 96 hours of community service. However, the minimum jail sentence is 10 days.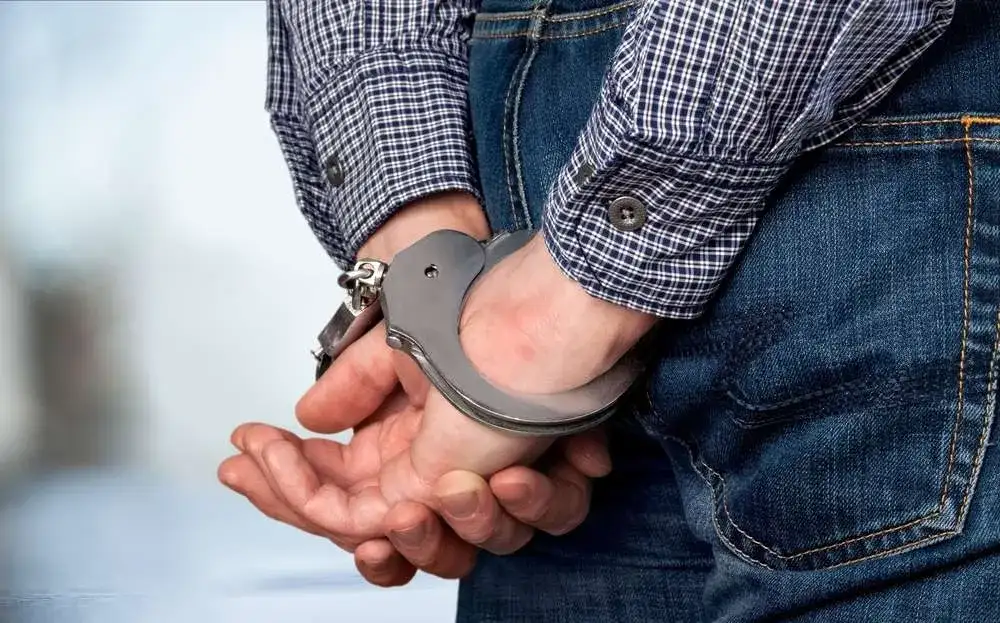 Frequently Asked Questions About Colorado DUI
As a criminal defense attorney in Colorado that represents clients who have been charged with impaired driving, these are some of their most commonly asked questions.
What state has the highest DUI rate?
Montana had the highest rate of DUIs in the country. There are 478.26 DUI arrests for every 100,000 drivers, and 45.1% of traffic deaths were caused by driving drunk.
New Jersey was tied with Washington, D.C., for the lowest impaired driving rate in the country, with 1.43 people killed for every 100,000 state residents.
How many DUIs are there in Colorado each year?
While the exact number of incidents where drivers broke the state's drunk driving laws is unknown, the state had over 26,000 charges for drunk driving in the most recent year reported.
Have DUIs increased in Colorado?
According to one CBS news report, DUI enforcement decreased by 24% in Colorado in 2022, but DUI-related deaths increased by 20%.
What percentage of DUI cases are dismissed in CO?
Colorado has an extremely high conviction rate for DUI, with the highest rates of conviction for high BAC, high Delta 9-THC, and polydrug results.
What should I do if I'm stopped while drinking and driving in Denver?
Every situation is different, and a responsible DUI attorney will not provide legal advice without knowing the circumstances of your case. However, as a general rule, here are some of the common mistakes individuals who drive drunk make when they're stopped.
Making admissions – In most cases, disclosing how you've been drinking or have consumed cannabis is not in the driver's best interest.
Accepting responsibility for an accident – If you've been involved in an accident, admitting fault may not be in your best interest. The police will make the determination, which can later be disputed. However, if you claim responsibility, it can end up in the accident report.
Participating in roadside exercises – Roadside exercises can be difficult even for sober individuals. If you participate in roadsides, you are likely to perform poorly, and the video can be used against you during your prosecution.
Agreeing to BAC testing – Even if you believe you're under the legal limit, you may have underestimated your level of intake. If your test shows too low, the police may move to drug testing. Your BAC results will be admissible as will your drug results if you tested positive for marijuana or other drugs.
If you've been stopped for DUI in Denver or anywhere in the Denver area, contact a Denver criminal defense attorney. While the 88% conviction rate may be intimidating, a DUI attorney in Denver will give your best chances at an acquittal or a favorable plea deal.
Denver Colorado DUI Defense Attorney
If you've been charged with DUI, it's essential that you obtain professional representation. Colorado has among the highest prosecutorial rates in the nation. Contact Weber Law today.