The Criminal Defense LAW NINJAS™

From minor misdemeanors to major felonies, the consequences of a criminal conviction are very real and can devastate virtually every aspect of your life. That's where Weber Law Firm can help.
Criminal defense attorneys at Weber knows what you're facing and what it takes to defend against criminal accusations. We provide every client with straightforward answers and practical strategies to address a wide variety of criminal charges throughout California, Colorado, Utah and Washington.
Call us today, or complete our online form, to schedule a free and confidential consultation, during which you can discuss your case with a highly-skilled criminal defense attorney.
Everyone deserves a passionate advocate. With over 9 years of legal experience and a deep belief that your rights and your future deserve protection, Weber Law is ready to stand by your side.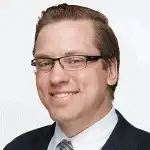 DENVER AREA
1777 S Harrison St. Suite 450
Denver CO, 80210
LOS ANGELES AREA
80 S Lake Ave. Ste. 590
Pasadena, CA 91101
SALT LAKE CITY AREA
11629 S 700 E, Suite 160
Draper, UT 84020
SEATTLE AREA
810 3rd Ave. Ste. 120
Seattle, WA 98104
Los Angeles Office Location
Salt Lake Office Location
South Ogden Office Location