"I definitely recommend Weber Law. The staff is friendly and they let you know you are not alone. I highly recommend Weber Law" H.R. – Weber Law client
The Second Amendment right to possess firearms is one of the most debated topics in Colorado as well as the rest of our nation today. Unfortunately, this state's history of mass shootings perpetrated by those carrying a firearm illegally has increased the scope of what is considered prohibited use of dangerous weapons. Any advocate for responsible gun ownership knows that your right to possess a firearm is inherent. When you are being accused of unlawful purchase or other weapons charges, you need a Denver gun crime lawyer knowledgeable in Colorado gun laws by your side to defend your rights and help you avoid a prison sentence.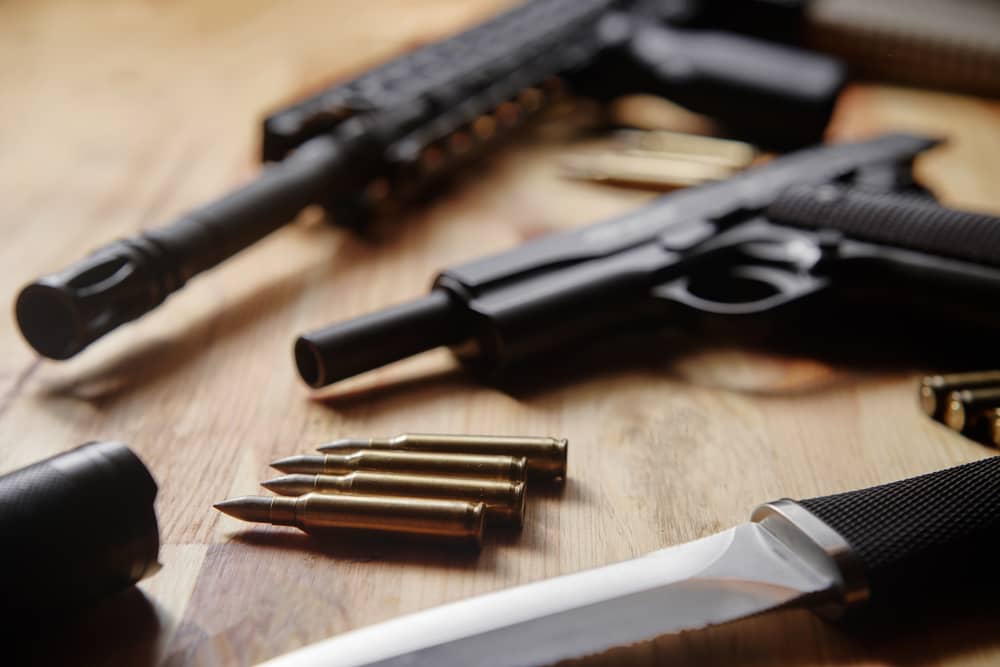 If you have been charged with a gun crime in Douglas County or Adams County, Colorado, you are likely fearing what happens next. Severe penalties can be imposed on convicted felons as a result of having possession of illegal weapons. Carrying a deadly weapon illegally does not have to mean felony charges for you, however. Your best bet at a fair trial and strong criminal defense is to hire a reputable legal team to handle your gun rights case. Even if you fear there is no hope for your case, the legalities of every detail must be considered. Many weapons offense cases that seem grim at the outset can result in lessened sentencing or dropped charges altogether. Contact Weber Law today for a free consultation with a knowledgeable Denver Gun Crime Lawyer, and let us develop your defense strategy.
Second Amendment Rights
United States citizens have constitutional rights protected by federal law to bear arms for use of self-defense. These rights were originally envisioned at a time when those were necessary to protect the people against tyranny. Modern lawmakers understand that individuals today have the right to legally possess firearms to protect themselves and their families as well as defend their property. Attorneys at our law firm know you have these rights and are prepared to aggressively defend you if criminal charges have been brought against you for possessing a weapon or legal firearm. Legal cases involving weapons charges require skilled lawyers to navigate the complicated process, but there is hope. We will develop a solid defense on your behalf to help you avoid jail time, get your life back, and see a brighter future ahead.
Types of Gun Crime Charges
The range of gun crime types is many, but a few common charges are:
Unauthorized to possess a firearm
Illegal discharge of a permitted firearm
Possession of a defaced firearm
Unlawful possession of machine guns
Possessing an explosive charge
Recklessly firing a firearm
Colorado Gun Laws
Colorado state laws regulate the purchase and ownership of firearm possession and other dangerous weapons in order to ensure responsible gun owners' rights while continuing to prioritize public safety. Included in these regulations are safe storage guidelines and background check requirements that must be met for the purchase of a firearm. Background checks are regulated by federal law and intended to prevent those with a prior criminal record from having possession of a weapon because they are considered a significantly higher risk for repeat offenses. A convicted felon is a person who has lost their right to future firearms ownership. Very severe penalties will be the burden for repeat offenders, so if you or a loved one have found yourselves in this position, make sure to reach out to a criminal defense lawyer in Denver who is well-versed in federal and Colorado state gun laws as soon as possible to have your case evaluated.
There are also some restrictions on certain types of guns allowed and laws surrounding when and where you can carry a concealed weapon. One of the implications of these regulations is that there are consequences when you have been convicted of unlawfully carrying a gun into government buildings. The burden of proof lies in the prosecutor's hands to show without reasonable doubt that someone charged with a weapons offense did, in fact, knowingly possess the firearm in question. As your Colorado criminal defense attorney builds your case of defense, all the facts and details surrounding your arrest will be considered in regard to this perspective.
Colorado considers carrying a concealed weapon to be your right in certain situations. However, doing so without a properly authorized concealed carry permit is a situation of unlawful possession and will be prosecuted in a court of law. On the flip side, any gun owner who wants to openly carry their weapon must always be sure to seek the proper permit for whatever situation they intend to engage in.
Another weapons offense that is of legal concern would be being found in possession of any illegal weapon, as defined by state law. One detail any firearms owner should never overlook is to be sure the firearm's serial number has never been tampered with in any way, as weapons must be properly regulated, and this is an important part of that.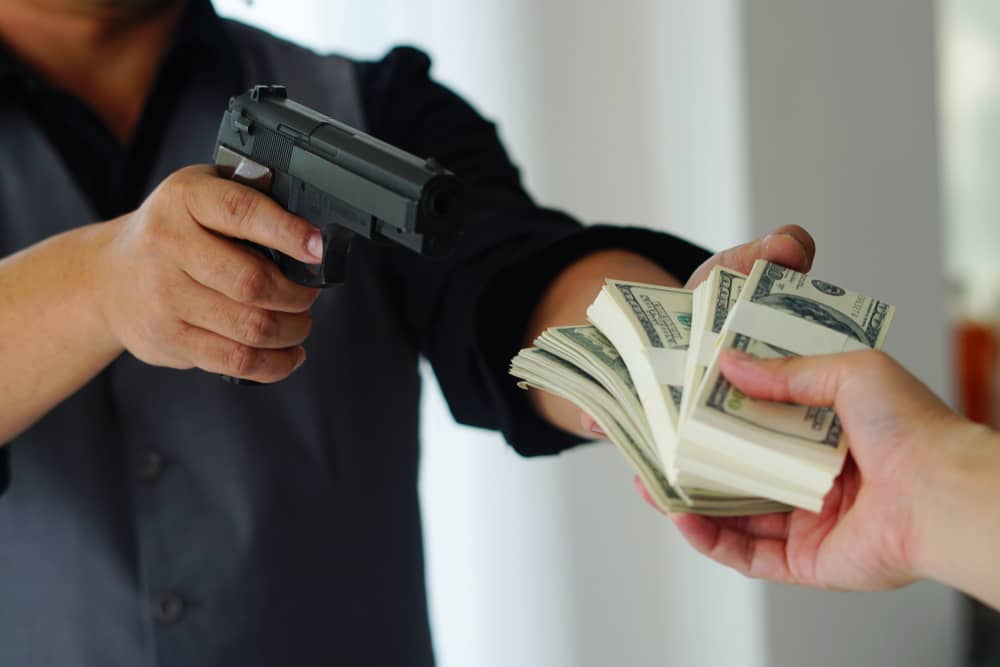 How Hiring an Attorney Can Help
At Weber Law, our legal team of professionals has vast experience developing solid cases in defense of those criminally charged with weapon offenses and many other crimes in Colorado. Our extensive knowledge of the way state and local laws work regarding these types of cases will help you when you are being investigated and charged for serious firearms charges. The federal and state regulations that impact your future now are complex and require only the best law strategy to ensure your future is not severely impacted. Convictions can affect future job opportunities, housing eligibility and your rights to weapon possession. Penalties become harsher and more challenging to deal with if you are convicted as a previous offender.
The process involved in developing your criminal defense case is complex and can be overwhelming. When you trust a reputable lawyer who has an extensive understanding of how to navigate the laws surrounding federal crimes involving weapons, you can rest assured you have a strong legal team fighting for your rights. The way weapons crimes turn out at the end of a court proceeding depends heavily upon all the facts of your case. Gun crimes involve many details that must be taken into consideration by all parties involved. Your attorney will be part of that process on your behalf, gathering all necessary evidence and likely talking to witnesses or others involved. It may be appropriate to hire an investigator to learn more and be sure all viewpoints are seen, and no stone has been unturned in seeking the best defense for you.
Avoiding Harsh Penalties
Consequences of weapons violations in the state of Colorado can be severe, amounting to high fines and many years of time served in prison. To avoid incarceration, probation, and other life-altering penalties, you should never attempt to navigate serious gun crime charges without a strong weapons crimes attorney to help you through. The legal team at Weber Law has a thorough understanding of Colorado law and wants to hear your story and help you get your life back on track. Call us for a free evaluation of your case details so we can show you the best way to move forward. A weapons-related charge does not have to be overwhelming when you have an experienced lawyer and their office defending your rights and fighting for the best possible outcome.