"I definitely recommend Weber Law. The staff is friendly and they let you know you are not alone. I highly recommend Weber Law" H.R. – Weber Law client
Driving under the influence is taken very seriously across the country. In the Denver area, DUI laws are some of the strictest around. If you were pulled over and charged with drunk driving, you don't want to waste any time dealing with a DUI charge.
Our aggressive DUI attorneys at Weber Law are ready to defend you in your hour of need. Contact us today for representation by a Denver criminal defense lawyer who will fight on your behalf.
The sooner you get an experienced DUI lawyer to take charge, the smoother things will go. The prosecution is already building a case against you, where you could face jail time, lose your driving privileges, and pay hefty fines.
Don't let another moment pass by without getting expert criminal defense to help you face the DUI charges. Contact Weber Law to schedule a free, confidential consultation today.
Colorado DUI Laws
Under Colorado DUI law, you face more severe penalties for drunk driving than in other states. As such, the most important thing to do when facing a criminal charge for drunk driving is hire a DUI lawyer to represent you.
In 2017, the Colorado DUI laws were updated to include mandatory incarceration. Even if it is your first drunk driving offense, you may face harsh consequences, including license suspension, an ignition interlock device, mandatory alcohol assessments, and more.
You may also face additional charges that could go on your criminal record. It's not uncommon for the prosecution to tack on charges of reckless endangerment. Vehicular assault and vehicular homicide may also be applicable, depending on the situation, which can make things even worse and further increase your penalties.
With driving under the influence as a DUI, DWI, or DWAI, the issue is impairment. In DUI cases, a driver must have a 0.08% or higher blood alcohol content (BAC). You can still face a Denver DUI if your results are below that number. Refusal to submit to a chemical test while your ability to drive is impaired will also lead to DUI charges.
Don't face a DUI conviction alone. Seek legal help from a Denver DUI attorney from Weber Law, a criminal defense law firm devoted to aggressively fighting criminal charges from DUI to drug crimes. Contact us today for a confidential consultation.
Denver DUI Attorney
With a DUI attorney in Denver, CO, you will have a proper DUI defense to your criminal charges. Aggressive representation is essential in these types of criminal cases because the outcome of your case could change your life forever.
Your DUI case requires experienced DUI attorneys who understand the science behind blood alcohol tests and know how police officers in Denver make their arrests. With Weber Law, you will get the aggressive defense you need to fight your charges.
Contact our law office today to discuss your DUI charge, and let us help you through the legal process. With the best DUI lawyer by your side, you will have someone fighting for your rights by crafting smart defense strategies.
The consequences of a DUI conviction include lengthy jail sentences and the loss of driving privileges. If convicted on your first offense, you will lose your driver's license for 9 months, and if your BAC is very high, you'll get mandatory jail time. Our goal is to help you avoid a conviction through exemplary criminal defense.
If you find yourself in a situation where you have been stopped by the police, do not let those flashing red and blue lights throw you off. You should never tell officers that you've only had a little bit to drink because you do not need to have your ability impaired to be charged with DUI. Our law office will support you with the passion and confidence needed to reduce the impact of this event on your criminal record. Contact Weber Law today to discuss your case in confidentiality.
What to Do If You're Facing DUI Charges in Denver
If the Denver Metro area police pull you over on suspicion of driving under the influence, they will likely give you a field sobriety test. This could include a horizontal gaze nystagmus test (HTN), which checks for jerking or twitching of the eye muscles as they move. For those under the influence of alcohol, this twitching is usually more pronounced, which is what the officers are looking for during the test.
The problem with this method is that there are other reasons why your eye muscles could twitch. You may not have even had a sip of alcohol and could fail this test.
This is why your DUI attorney will tell you to speak as little as possible when you are pulled over on suspicion of DUI. You could refuse to take the test, but this can be held against you and result in further charges.
If you fail the test, you should never tell officers that you only had a few cocktails. Denver community officers are tasked with making arrests, and the less you say, the better off you'll be. Contact a DUI attorney at Weber Law today; we serve Denver with expert legal representation to handle DUI and other criminal charges. If you need a Denver drug possession lawyer or a Colorado criminal defense attorney, our law firm will be there for you.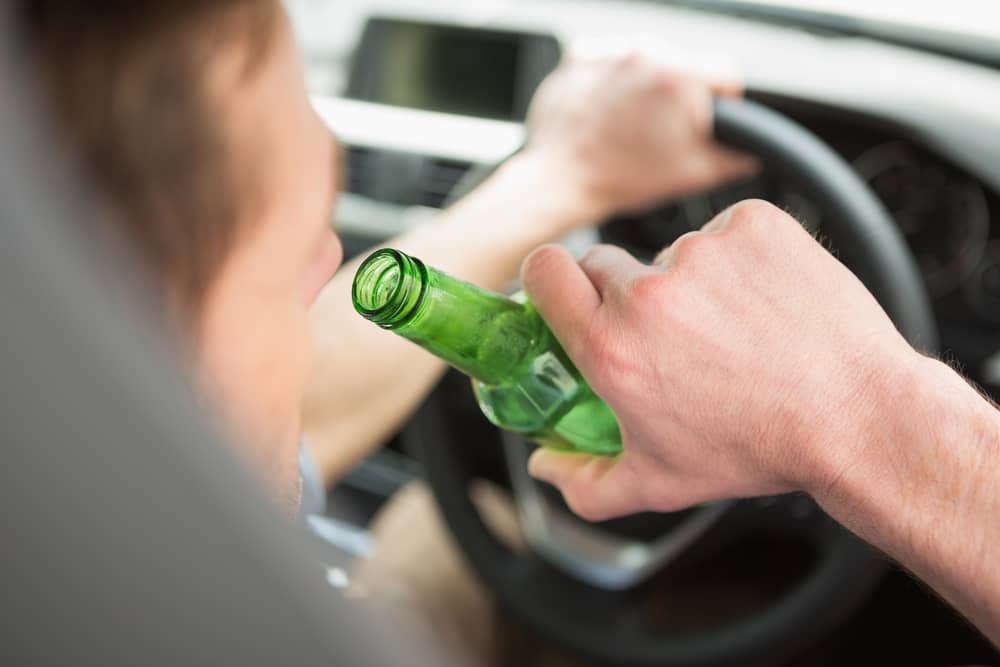 DUI Fines in Denver, Colorado
The cost of a Denver DUI really adds up when you factor in everything. You'll have lawyer fees and court costs to contend with, and while you may be tempted to use a public defender as per your Constitutional rights, you may not get the outcome you desire.
Public defenders are overburdened with caseloads and can't give you the individual attention you deserve. You should always choose the best DUI lawyer that you can find. At Weber Law, our law office has a team of experts in DUI defense. Call our criminal defense law firm today to schedule a consultation with a criminal defense attorney who will fight for you.
Under Colorado criminal law, DUI penalties are harsh, even for your first offense. You could face 5 days to 1 year of jail time, 2 years of probation, and fines between $600 and $1,000. You'll also be given 49 to 96 hours of public service. It gets more serious with each consecutive offense, with increasing fines and jail time.
If you have been charged with an alcohol-related driving offense in Colorado, you will need to worry about more than your court date. You'll also face administrative penalties that include suspension or revocation of your driver's license, even if you refuse to take a BAC test.
As you may now realize, Colorado's criminal law is tough on those who are charged with DUI. You need a strong trial attorney from Weber Law to represent you in the Denver district court and at your DMV hearing. Don't wait to get representation, contact our offices today to schedule a confidential consultation.
Other Ways DUI Can Cost You
If you're worried about the penalties of a conviction of a DUI charge, there's more bad news. Serving time, paying fees, and losing your driver's license are all consequences of a DUI charge. However, there are other costs you'll be saddled with if you don't have the best lawyer fighting for your rights.
The police will have your car towed and impounded until you are released. This means you'll have to pay towing fees, usually to the tune of $200. Since the vehicle will be impounded for the time you're in custody, you will have to pay storage fees, which are anywhere from $50 to $100 per day. Depending on the facility, you may even pay higher fees on holidays or weekends.
If you use a bail bondsman to get out of jail prior to your court hearing, you can add those fees to the cost of your DUI. It will depend on how high your bond is set as to how much you'll pay.
Once you get your car back, if the charges stick, you'll need to install an ignition interlock device for $50 to $150, plus pay the monthly fees for monitoring and leasing ($50 to $150), and an additional fee up to $150 to have it removed afterward.
Your court fines will vary depending on your charges and how many times you've been arrested and convicted for DUI. Then there are additional court costs that may require you to pay restitution fees or compensate a victim for their financial losses.
Probation costs, alcohol treatment programs, license reinstatement fees, auto insurance rate hikes, and costs from potential lawsuits are more repercussions you may face. With an experienced DUI lawyer with credentials from the Colorado Bar Association, you will have the best possible outcome.
Your Denver DUI attorney at Weber Law is ready to prepare a DUI defense on your behalf. Contact us to discuss your case today.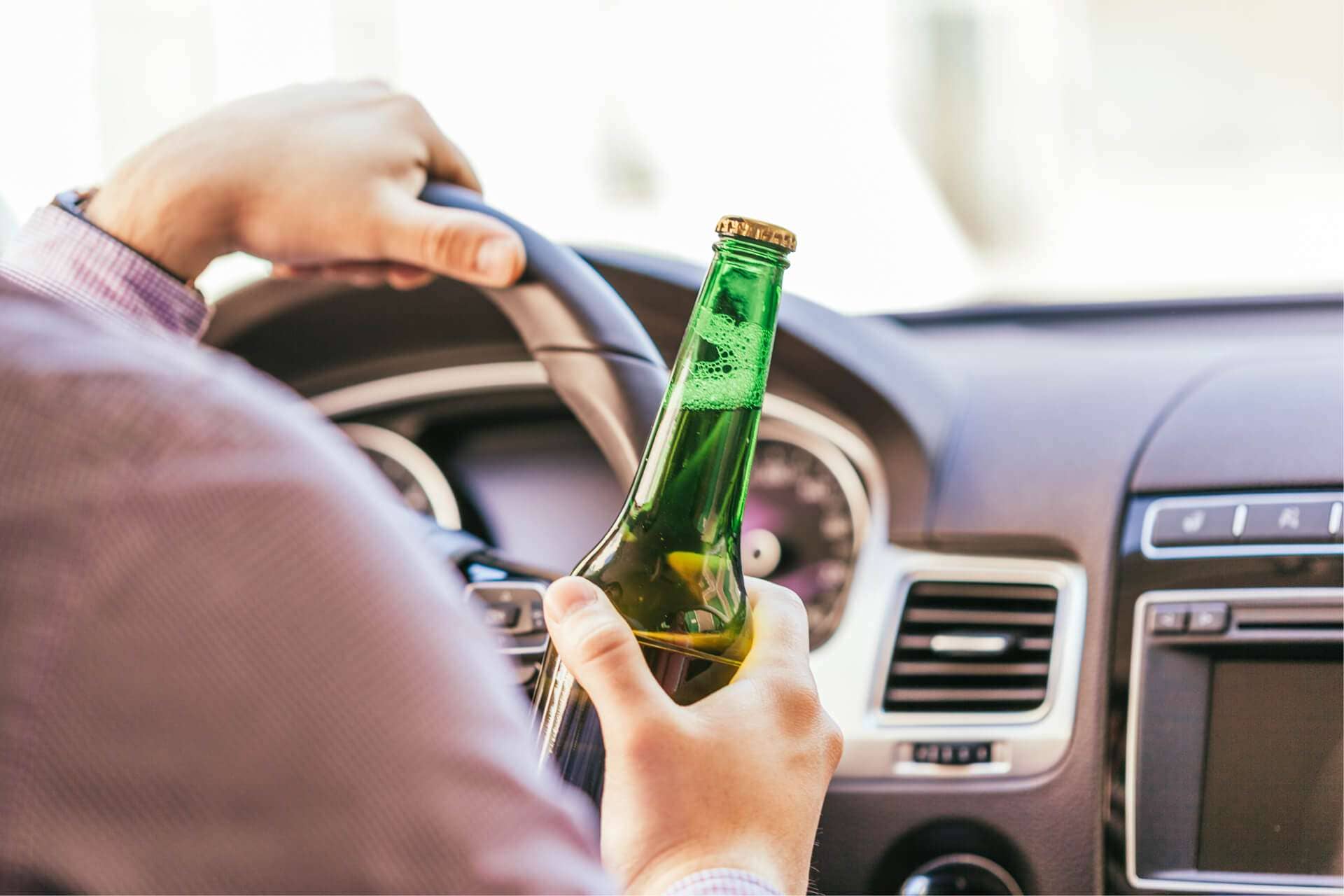 Indirect DUI Costs
In DUI cases, you may miss work to attend DMV hearings or complete other tasks as part of your sentence. You may also be denied mortgages or loans in the future because it impacts your credit score. Your entire future is on the line because a conviction could ruin your reputation. Doctors, teachers, pilots, and other professionals can lose their professional licenses.
A DUI charge can ruin your personal relationships and affect your mental health. You could lose your independence and your livelihood.
Don't let it get to that point. Contact Weber Law to get the expert criminal defense you deserve to stand up to Colorado's tough laws.
Hire an Experienced Denver DUI Attorney
Colorado's strict laws for DUI are too tough to face alone. If you are arrested for DUI, DWI, or DWAI, you need Weber Law on your side.
With a team that is part of the Colorado Criminal Defense Bar and includes a former deputy district attorney, Weber Law is your ultimate DUI defense. When you work with a Denver DUI attorney from our firm, you will have someone by your side to represent you in and out of court, even at your DMV hearing.
Our DUI defense may include arguing that the officer making the arrest did not have probable cause to pull you over. The BAC test may have been improperly administered and invalid. Or you may have a medical condition that has similar symptoms to impairment.
If you've been charged with DUI in Denver, you don't have a moment to waste. A conviction can destroy your life, but Weber Law has the experience to give you the best possible outcome. Your attorney may even be able to get the charges reduced or dismissed altogether. Call us today to schedule a free and confidential consultation to discuss your case.