Denver Domestic Violence Lawyer
"I definitely recommend Weber Law. The staff is friendly and they let you know you are not alone. I highly recommend Weber Law" H.R. – Weber Law client
When you are accused of domestic violence, you may face legal issues that can haunt you and your family members for a long time. You may have difficulty returning to normal life following a domestic violence conviction.
Contact a domestic violence attorney at Weber Law when facing domestic violence cases. Your Denver domestic violence lawyer can guide you through gathering evidence for your case, preparing for your day in court, and representing you before the judge.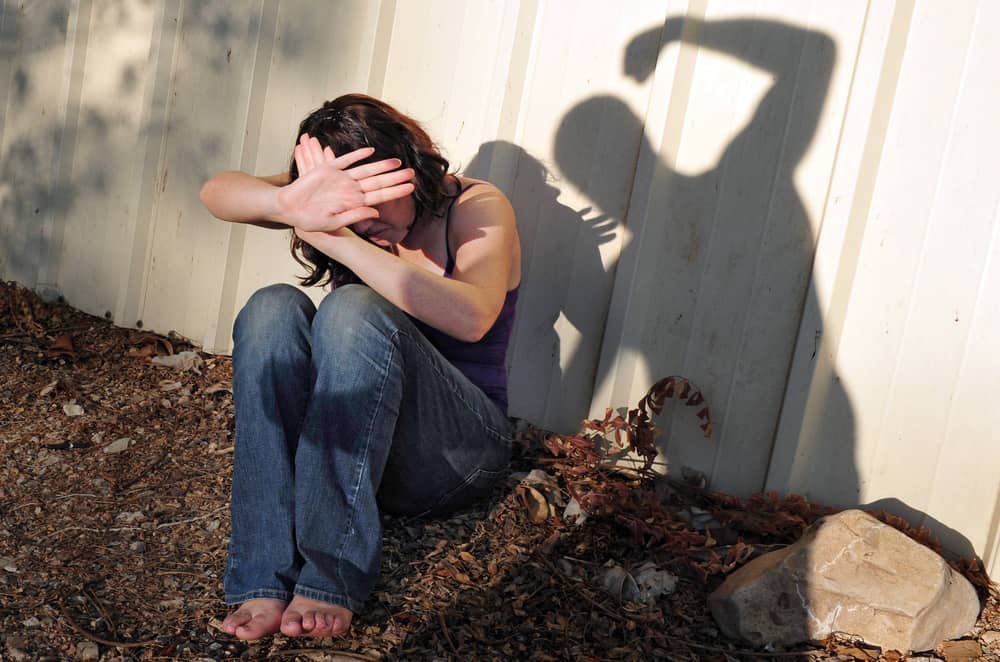 Colorado's Domestic Violence Laws Defined
When facing domestic violence charges, you may need a domestic violence lawyer as soon as possible. But how do you know what charges you face when accused of committing Denver domestic violence crimes?
Colorado defines domestic violence as an act or threatened act of violence against a person you are involved or formerly involved in an intimate relationship with. An intimate partner can include a spouse, former spouse, former or present unmarried couples, or a co-parent.
Keep in mind that domestic violence is a sentence enhancer in Colorado. That means your penalties are based on the actual charges you are facing. For example, you may have been accused of assaulting your girlfriend. Because you are in an intimate relationship with the alleged victim, the charges are enhanced to domestic violence charges.
When you are accused of committing these acts, you may face misdemeanor or felony charges, depending on the details of your case. Your Denver criminal defense attorney can help you handle an arrest, from when to remain silent to what to expect in the courtroom.
Penalties for Domestic Violence
When facing a domestic violence charge, you may need a criminal defense attorney at our law firm to defend your case. The penalties are high for Colorado domestic violence offenses. You may face penalties impacting important financial aspects, such as professional licenses, gun rights, and even deportation.
If you are concerned about the outcome of your criminal case and the penalties you may suffer, reach out to an attorney. Your lawyer can take action and help you overcome the suffering you may experience if you are not prepared.
Imprisonment and Fines
When facing a domestic violence case in Denver CO, you may first be concerned about jail time and the heavy fines for a conviction. Domestic violence is a complex legal issue for those in the Denver area, so you may need to speak with your lawyer about the domestic violence laws facing your case and how they can impact it.
Because domestic violence enhances other sentences, you may face a misdemeanor or felony, so you may need to discuss the details with your Denver domestic violence attorney. Your attorney can guide you through how the alleged domestic violence occurred and how severe your charges may be. These may range from house arrest, to up to a year in county jail, to years in state prison.
Protective Orders
You may face a protective order against you in Denver domestic abuse cases. In addition to your criminal offense charges, you may face an entire process of protective or restraining orders against you. Former spouses or other intimate partners may seek these out to prevent contact or proximity with you.
Domestic violence means serious charges have been levied against you, and the state takes these charges seriously. Because of this, you may need Denver domestic violence lawyers to help you navigate a no-contact rule with the person who has pressed charges against you.
Additional Penalties for a Domestic Violence Conviction
When preparing your criminal defense case, you may face more than criminal charges and a stint in jail or prison. You may face other penalties that haunt you for years to come because of your criminal record.
Your criminal record will appear during a background check, which can impact your ability to move on following a conviction. You may be denied loans, housing, jobs, and professional licenses. It can even lead to losing gun rights for life or professional licenses.
Getting these charges sealed or expunged may not be an option for domestic violence charges. Only the prosecutor or district attorney can decide, but violent offenses are typically barred from expungement or sealing. That means you and your attorney must defend your case in court to avoid serious penalties.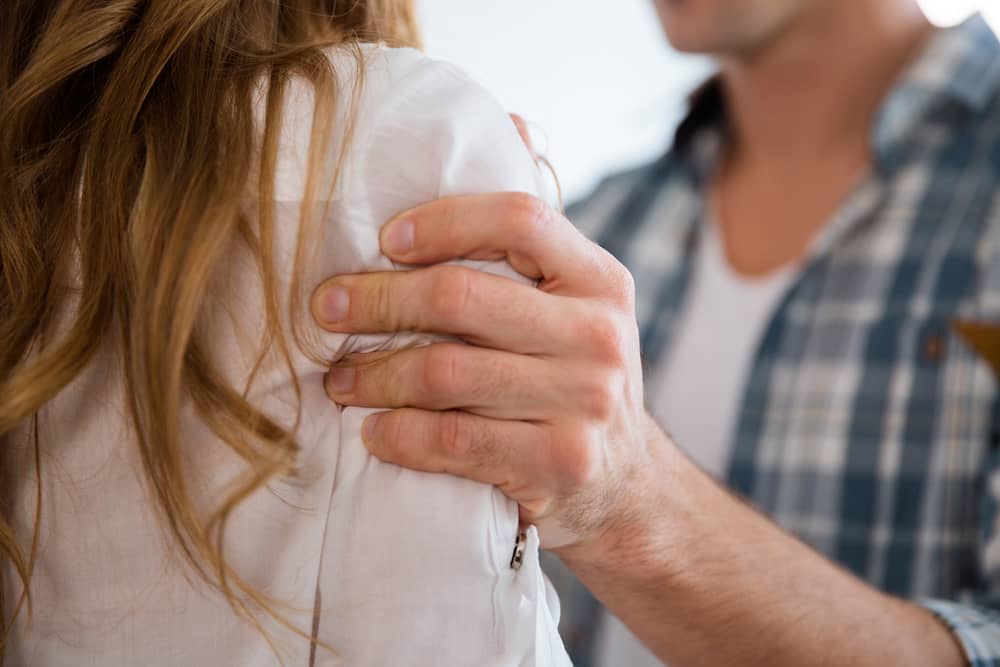 Offenses Related to Domestic Violence Charges
Domestic violence charges are often related to other violent charges that may impact your case. Police officers in the Denver metro area may arrest you on any of these grounds and charge you with related domestic violence if the other party is an intimate partner.
Talk with our domestic violence lawyers if you have been charged with any of the following crimes:
Assault
Child abuse
Stalking
Harassment
Sexual assault
Elder abuse
Violating a restraining order
Aggravating Factors in Domestic Violence Cases
When facing accusations after a domestic violence incident, talk to your lawyer about ensuring there are no aggravating factors in your Denver domestic violence case. Aggravating factors are elements of the alleged crime that may lead to more severe penalties.
One of the most common aggravating factors is previous charges. If you are labeled a habitual offender, you may face more severe penalties even for less serious crimes.
Likewise, you may face harsher penalties if a child is involved in a domestic violence incident. If that same child witnessed violence in the home, you may face harsher penalties for a conviction.
Defenses for a Domestic Violence Charge
When you are accused of domestic violence or causing physical violence to the alleged victim, you need an aggressive defense to help protect your future. Without a law office providing aggressive representation, you may struggle to get your charges dismissed or even reduced. Because of this, you may need to take your case to your attorney right away for the best defense.
For example, many domestic violence cases are acts of self-defense. The alleged victim may have attacked you, and you had no choice but to protect yourself or other family members.
In other cases, the incident may have been an accident, but the police officers may have thought they had probable cause to investigate the case as domestic violence. You and your lawyer can help determine that neither you nor the alleged victim were committing abuse or violence.
Finally, you may defend your case in some cases by proving that the alleged victim falsely accuses you of a crime. They may be trying to protect their own custody rights or are simply trying to pin serious charges on you. Talk to your lawyer about your options to avoid penalties impacting your future.
How Can a Criminal Defense Attorney Help Me?
When you are accused of breaking the law, you need someone on your side who can help you overcome the charges you are facing and build the best defense for your case. Unfortunately, fighting domestic violence charges can be difficult alone due to the specific penalties and circumstances surrounding your charges. That is why you may need help from a lawyer.
Your attorney can handle all communication between you, the courts, and the alleged victim. For example, you may need specific information from the prosecution, but you may have a protective order against you. You may need a lawyer's help to prevent problems communicating with the other party.
You may also need someone with extensive experience in the courtroom to guide you through your case. Without the right tools, it is easy to make a mistake, and when facing a potential felony, you need guidance to prevent a life-changing mistake. You need someone on your side who knows all the details of state laws that can impact your case.
If you have any questions about where to go with your legal case, contact an attorney. We have the tools you need to get fair legal representation and defend yourself when you are accused of breaking the law.
Denver Domestic Violence FAQ
Your future may be on the line when you are accused of committing domestic violence. If you are not prepared to fight back, you may face devastating penalties that leave you struggling to get your life back to normal. Unfortunately, you may not have answers and be unsure where to turn for your best defense.
The good news is that a Denver domestic violence attorney can guide you through every step of your case. If you struggle to recover from accusations of violence, contact a lawyer. In the meantime, check out the commonly asked questions below to learn more about our services.
Do police have to arrest a person if they believe there are signs of domestic violence?
If the police have probable cause to believe someone is committing domestic violence, they must arrest the person they believe is causing the harm. Unfortunately, you may have been arrested unfairly, even though you did nothing to cause harm.
Fortunately, that does not mean you will be convicted and face the charges without help. Your attorney can be at your side when you contact them for help. Reach out for guidance to get the proper defense you need.
What do I do if you are arrested for a domestic violence charge?
First, remain silent. Only tell the police what is absolutely necessary, such as your name. Do not say anything about the incident or anything that could incriminate you. Then, stay calm and contact your attorney. Your lawyer can guide you through the next steps of your case and guide you to the results you need.
Once your lawyer arrives, you have the tools to protect yourself. Let your lawyer handle the details of your case and defend your future.
What if the person who accused me does not want to press charges?
While the alleged victim may decide against pressing charges, they cannot prevent those charges from being brought forward. You may be facing criminal charges even if they are uninvolved. However, you may have further evidence to protect your case if the other party does not want to take legal action. Talk to your lawyer about your opportunities to protect your future if the other party does not want to press charges.
Connect with a Denver Domestic Violence Attorney
When you are accused of a domestic violence charge, you need a strong defense strategy and an attorney to help ensure you get a fair trial. Domestic violence law covers many types of charges, and you may need a lawyer's help to avoid the devastating penalties you may face for these charges.
At Weber Law, we understand the effects a domestic violence offense can cause, and fortunately, we have the tools to aid you through your case. When you are ready to speak with an attorney, contact us for your consultation. Give us a call or fill out our online contact form to learn more about our services.