Denver Criminal Defense Lawyer
"I definitely recommend Weber Law. The staff is friendly and they let you know you are not alone. I highly recommend Weber Law" H.R. – Weber Law client
Are You Fighting Against Criminal Charges in Denver?
Every day, countless people in the Denver area find themself in a situation where they are facing criminal charges that require a defense lawyer to prove their innocence. Sadly, anyone could be involved in an out-of-control situation or wrongly accused of charges such as domestic violence, drunk and drugged driving, or even murder. 
Very few people are prepared for this, and being taken into custody for a criminal offense completely upends their lives. The right Denver criminal defense attorney is key during the legal process. We will prepare an aggressive representation to take you out of police custody in the shortest period of time and hopefully keep you out for good. Denver criminal defense lawyers benefit you in the following ways:
Defending your rights
Experienced in municipal courts
Knowledge of plea negotiations
Access to resources
Knowledge of criminal law
Experienced in the federal court
Different Types of Crimes in Denver
Having powerful Denver criminal defense attorneys by your side is an important decision that could impact the rest of your life. To ensure you receive a high-quality legal defense for the criminal offenses, you should contact Weber Law. We understand you may feel confused but we are here to help you in all aspects to protect your freedom and reputation. 
Drugs and Alcohol Crimes
The statistics show a high number of crimes for drugs and alcohol in Denver. In 2022, there were hundreds of drug and alcohol crimes per month. These drug crimes have different penalties, depending on the exact drug and the amount. Penalties include some time in jail, possibly up to six months, or a fine of $1,000 for a first-degree felony. Our criminal defense law firm has expert attorneys in the criminal process in Denver. There are three categories of drugs crimes in Denver:
Drug Possession
Drug Manufacture/cultivation/grow houses
Drug Distribution
Having this on your record could have very serious implications for your life. This is why you should seek the advice of a criminal defense lawyer. At our law firm, we take all criminal cases seriously. Our Denver criminal defense lawyers are committed to providing the guidance and legal representation that you deserve. Weber Law firm can give you a free consultation and guide you step by step during the process. Call us as soon as possible and we will start working on your case to reduce, drop, or dismiss the criminal allegations against you.
DUI
In Denver, when you are facing the charges for DUI, you are facing consequences that vary depending on the circumstances. These include heavy fines, suspension of your driver's license, or even time in jail. There are many other consequences as well, as it could be more difficult to find a job or even qualify for a loan when you have a DUI on your record. Explore your options and choose an experienced, knowledgeable, and aggressive Denver DUI criminal defense attorney.
Depending on the aggravating factors, your charges could increase from a misdemeanor to a felony and you could go to jail. Some of these factors are:
You were driving with a suspended driver's license or without a license when you got arrested.
Your BAC was .20% or higher.
You had a child or a minor in the vehicle.
You were driving over the speed limit when you were intoxicated.
If you are facing DUI charges, it is crucial to have the right defense attorney. Being arrested does not mean that you are automatically guilty, as the breathalyzer does not always show an accurate result. 
This is why you need a top defense lawyer to represent you. Our attorneys will discuss every facet of your case and start working on your DUI defense as soon as you call us. Weber Law attorneys can investigate if the officer administered the test correctly or even if you have certain health conditions that could potentially impact the results of the breathalyzer. It is possible that the field sobriety test was improperly administered, so we can investigate the circumstances of your arrest and challenge the results of sobriety tests. We have many years of experience and knowledge in criminal law and will fight for you.
Sex Crimes
Most sexual offenses are committed without the consent of the victim and happen without the victim's permission. The consequences of sex crimes vary depending on the circumstances of the crime. An experienced and skilled criminal defense attorney knows that every single moment counts when protecting the client's rights.
If you or anyone that you know has been charged or suspected of a sex crime, you need to speak with a Denver criminal defense attorney immediately. The social and practical consequences of these criminal charges can be severe.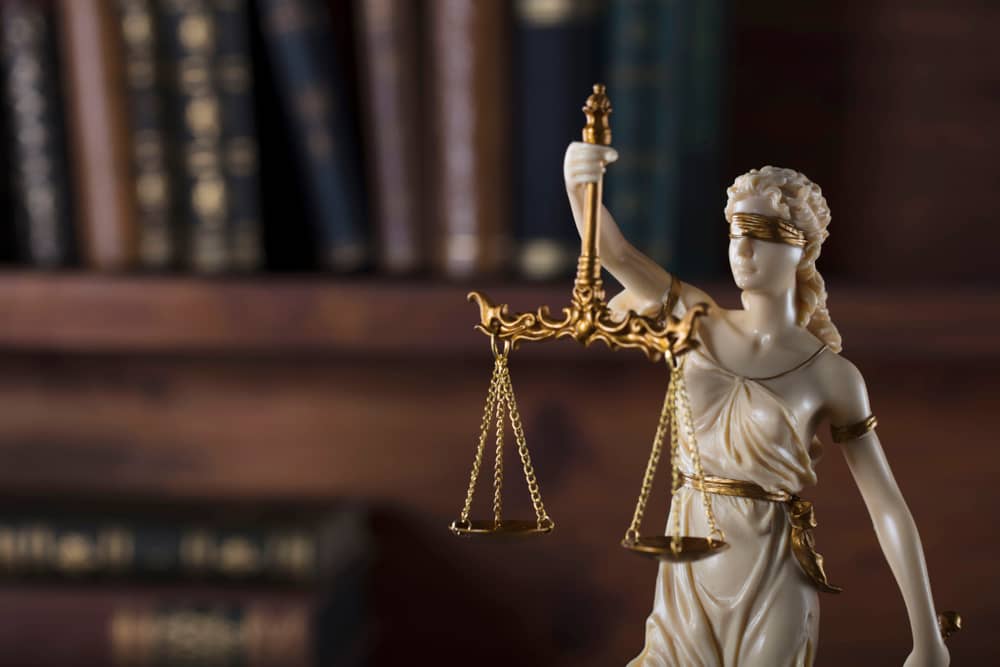 The different offenses that can be classified as a sex crime include the following:
Sexual Assault
Unlawful sexual contact
Child sexual assault
Internet sexual exploitation of a child
Invasion of privacy for sexual gratification
Marital offenses
In Denver, sex crime accusations should be taken very seriously because you could be facing a lot of time in prison if you do not have the right defense lawyer. The penalties could affect your future. The legal issues could be hard to understand due to the circumstances. Each case is unique and our attorneys are ready to create a strong criminal defense case for you.
A Denver criminal defense lawyer must truly understand the legal and factual elements of the criminal charge to find the best solution for the client. 
At Weber Law, we have extensive experience in this particular area and we know that there are two sides to the story. The right defense lawyer will investigate and even analyze DNA records or other forensic evidence, seek witnesses, and thoroughly check the police report. We will gather as much information as possible to defend you against any criminal charge that you could be facing.
Violent Crimes
Unfortunately, some people are charged with crimes after defending themself. You could be involved in a case with accusations of violence against you that are not true. If you have been charged with a violent crime, it is very important to hire a Denver criminal defense attorney as soon as possible to represent you. The faster that you get legal representation, the better the chance of a positive outcome.
At Weber Law, we strategically build a strong defense for our clients and fight for them with aggressive representation. Having a criminal defense lawyer by your side can make a huge difference in your case. It is possible to get your alleged crime dismissed or the charges reduced.
There are many different types of violent crimes. Regardless of what you were charged with, you have the right to remain silent and refuse to answer any questions from the police officer until you retain an attorney. Our firm has the right Denver criminal defense lawyer for you, and we can defend you against the following violent criminal charges:
Murder
Manslaughter
Assault
Domestic Violence
Vehicular Manslaughter
Depending on the circumstances of your case, our criminal defense lawyer could help you to reduce or avoid jail time or heavy fines. Our skilled legal team knows state criminal laws and has the experience to defend you in court. Every case is unique, and if the prosecutors have a case for domestic violence or any other crime, then we could negotiate a plea agreement in your best interest for reduced charges.
Theft Crimes
Any type of theft charge needs to be taken seriously because it could impact your life and your family forever. It is very possible that it could be a simple misunderstanding. The right criminal defense lawyer can prove this. That's why you need Weber Law. We have many years of experience defending our clients from these accusations and our attorneys are ready to defend your case.
In Denver, theft crimes are classified into three categories:
Felony theft: A felony case is when the accused intentionally steals the property of another person and the value is $2,000 or higher. A crime could go from misdemeanor theft to a felony if the victim is at special risk. For instance, pickpocketing or stealing from a disabled or elderly person is considered felony theft even if the value of the stolen goods is less than $2,000.
Felony theft has different classes. Depending on the price of the stolen property, it can result in fines or prison time:
Class 6 Felony Theft: The property's value is between $2,000 and $4,999. This will result in prison time of up to 18 months and up to $100,000 in fines.
Class: 5 Felony Theft: The property's value is between $5,000 and $19,999. This results in up to 3 years in prison, a mandatory parole of two years, with up to $100,000 in fines.
Class 4 Felony Theft: The property's value is between $20,000 and $99,999.99. This results in up to six years in prison with a mandatory parole of three years, and up to $500,000 in fines.
Class 3 Felony Theft: The property's value is between $100,000 and $999,999.99. This results in up to 12 years in prison with mandatory parole of five years, and up to $1,000,000 in fines.
Class 2 Felony Theft: The property's value is $1,000,000 or more. This results in up to 24 years in prison with a mandatory parole of five years, and up to $1,000,000 in fines.
Misdemeanor Theft: This is when a person willfully takes someone else's property with no intention to return it and the value of the stolen property is between $50 and $1,999.99. The penalties are divided into the following categories:
Class 3: The property value is between $50 and $299. The person can face up to six months in jail.
Class 2: The property value is between $300 and $749. The person can face up to 12 months in jail
Class 1: The property value is between $750 and $1,999.99. The person can face up to 18 months in jail, with fines up to $5,000, and the payment of restitution to the victim.
Petty theft: Even though this is the lightest penalty that a person can face, it can still have a huge impact on their life. A person that intentionally steals someone else's property is in violation of Colorado Revised Status (CRS). This applies when the value of the stolen property is less than $50. In Denver, you could face up to six months in jail, a fine of up to $500, and the payment of restitution to the victim.
If you have been accused of a theft crime, it is critical to seek an experienced skilled attorney. Contact Weber Law as soon as possible to receive a free consultation. Our attorneys can help you navigate the complexities of the criminal justice system in Denver.
Traffic Offenses
Colorado misdemeanor traffic offenses are divided into the following two classes:
Class 1: A person could be facing time in jail between 10 days and 12 months, depending on the circumstances. Additionally, they could pay fines between $300 and $1,000. The most common example of traffic offenses are driving 25 miles over the speed limit in a construction area, careless driving, and accidents causing personal injuries or death.
Class 2: A person could be facing time in jail between 10 to 90 days and pay fines between $150 and $300, depending on the circumstances. The most common examples of Class 2 offenses are driving 25 miles over the speed limit outside of a construction zone according to (CRS) Colorado Revised Statutes, driving without a license, reckless and careless driving, false applications made during the period of suspension, failure to surrender the license to the Court, and more.
Frequently Asked Criminal Defense Law Questions
Being charged with a crime is an extremely serious matter. If you have specific questions about your charges, contact Weber Law in Denver. These are some of the most common questions our team asks our criminal defense attorneys.
Should I accept a plea bargain?
The answer to this question depends on the strength of the case against you and the viability of different defense strategies. If the prosecutor offers a plea deal, your attorney can negotiate for even lower penalties. Ultimately, you will have to decide whether you want to accept the deal or fight for your case in court.
Why shouldn't I save money by using a public defender?
The public defender's office is overwhelmed with cases, which means that your attorney will not have the ability to focus their full attention on your case. Additionally, many of the attorneys lack experience. While paying for a private defense lawyer costs more, you'll have the benefit of experienced representation from an attorney who manages their own caseload.
I was arrested for DUI and took a breath test. Can I still get off?
DUIs in Colorado are complex cases, which means that the police often make mistakes during the investigation phase. A Weber Law criminal defense lawyer can look at all aspects of your case for police or prosecutorial errors. If they find a weakness in the prosecution, there is a good chance to get your charges reduced or dismissed outright.
Criminal Defense Law Firm in Denver, CO
At Weber Law in Denver, we defend our clients who are facing all different classes of traffic offenses and our attorneys are committed to always protecting your rights. We can help you to reduce or avoid the serious penalties involved in a conviction for traffic offenses. If you have been arrested, call us immediately for a free, confidential case evaluation