Denver Child Abuse Defense Lawyer
"I definitely recommend Weber Law. The staff is friendly and they let you know you are not alone. I highly recommend Weber Law" H.R. – Weber Law client
If you are facing child abuse charges, your world will quickly be turned upside down. Child abuse allegations are extremely serious, and you need to turn to an experienced child abuse attorney for your legal representation.
For aggressive defense against child abuse charges, you need a Denver child abuse lawyer from the Weber Law team. We provide a free initial consultation where you can confidentially discuss your child abuse case with a criminal defense lawyer.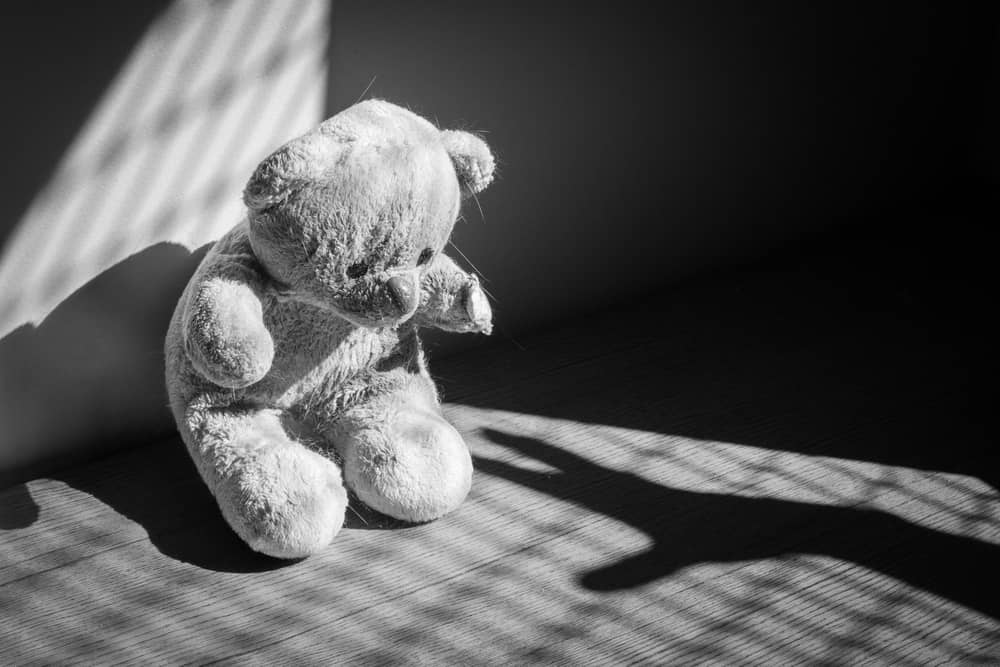 What Is Considered Child Abuse?
The actions or inactions that are considered child abuse include:
Causing bodily injury, especially serious injury in domestic violence situations
Putting a child in a dangerous situation that could affect their health or their life
Malnourishment or not providing adequate food
Lack of proper medical care
Doling out physical discipline or cruel punishment 
Mistreatment
Sexual abuse or sexual assault
Causing serious bodily injury over time that may result in the child's death
It is important to note that child abuse can be seen in different ways, and the law continues to evolve. While parents have a right to raise their children in the way they choose, the way each parent views reasonable discipline may differ from others.
Another problem with the definition of child abuse in Colorado is that certain situations may create the potential for child abuse charges. For example, driving under the influence with a child in the car can result in having child abuse charges added to your case.
While the laws may state that a person commits child abuse with these actions, there are many instances where wrongful accusations are made. It's important to remember if you are accused of suspected child abuse that you contact a child abuse defense attorney with Weber Law to come to your defense.
What to Know About the Duty to Report Child Abuse
In child abuse cases, you can face severe long-term consequences and could lose child custody due to child abuse laws. However, despite child abuse charges being serious, the prosecution needs to prove without a reasonable doubt that you are guilty.
All too often, child abuse charges stem from things that are misconstrued or taken out of context. For example, you may have run into the store for a couple minutes while leaving your child in the car. You could also face child abuse charges if you got into a domestic dispute in front of your children.
Some people mean well since they want to look out for a child's life and help protect them. However, they may not have all the facts of the situation. Even more challenging, some professionals are mandatory reporters that are required to say something if they see any evidence that could be construed as criminal child abuse.
Here are just some of the types of professionals that are required to report suspected child abuse cases:
Doctors, nurses, dentists, and other medical professionals
Teachers and school employees
Social workers
Firefighters
Clergy members
Professional counselors
Family investigators
If a teacher notices that one of their students has bruises and injuries on their arms, they may report them as concerns for child abuse. They may not even think that the injuries could have come from another situation, such as climbing a tree and falling down.
Since accusations can be made on very flimsy grounds, it is imperative that you contact Weber Law to speak with an experienced criminal defense attorney regarding your Colorado child abuse case.
What Makes Child Abuse Cases Different from Other Criminal Charges?
While a child abuse charge is serious, there is another element that makes it different from other types of criminal cases. To protect children in these circumstances, different government agencies may become involved in the case.
This generally means Child Protective Services (CPS) and the Colorado Department of Human Services' Office of Children, Youth & Families, though other agencies may potentially get involved. You'll be facing even greater challenges, and having a criminal defense attorney who can effectively argue against this false accusation is imperative.
There are various challenges to overcome in Colorado child abuse cases because there are many different forms of harm or injury. These can include sexual assault, verbal abuse, physical injuries like broken bones, and other types of abusive behavior.
Typically, it is the child's parent who most often faces these crimes. This is because people tend to blame the parents and make emotional decisions based on one small piece of the puzzle rather than fully investigating the facts. Many parents don't know the law, e.g., physical discipline is legal under Colorado law. With the help of a Denver child abuse defense attorney from Weber Law, you will have someone committed to upholding your legal rights and protecting your reputation.
Why You Need to Obtain Legal Counsel with a Child Abuse Attorney
Child abuse in Colorado has serious consequences for anyone convicted of the charges. You do not want something like this on your criminal record to tarnish your reputation. While the law protects children, certain actions like reasonable parental discipline are not considered abuse.
Reporting suspected instances of child abuse ultimately results in the prosecuting attorneys pushing for the maximum consequences. You need a child abuse attorney who can prove that those accusations do not fit the legal definition of child abuse.
The criminal defense attorneys at Weber Law have the extensive knowledge you need to fight these devastating charges. You need a knowledgeable attorney to help with an array of other crimes such as domestic violence or possession of drugs if child abuse charges are also involved.
Our law firm has defended a variety of cases that involve serious charges like child abuse. We will inspect every piece of evidence and challenge the prosecution's case to build a strong defense strategy. Fighting the charges on your own may leave you enduring the harshest punishments under the law. These can range from misdemeanor to felony charges with jail or prison time and hefty fines.
Contact Weber Law today to get the aggressive defense you need.