Colorado Criminal Defense Attorney
"I definitely recommend Weber Law. The staff is friendly and they let you know you are not alone. I highly recommend Weber Law" H.R. – Weber Law client

Criminal Defense Attorney in Colorado
Crime in our state is going up, especially compared to before the pandemic. This means more and more Colorado residents find themselves needing an attorney. If you are in a situation where you are wondering what to do and who is the right defense attorney to build a strong criminal defense case, contact us at Weber Law. We are the right criminal defense law firm to go through the details and facts of your case.
If you face criminal accusations, you will find a dedicated and experienced criminal defense attorney to help you with all your legal needs at Weber Law. We understand that criminal charges have to be dealt with using professionalism and determination. Anything less could impact your life by costing you your freedom.
An experienced criminal defense lawyer will work with you to prove your innocence, which often requires gathering evidence, talking to witnesses, and hiring an investigator. Our criminal defense firm is always prepared and will look for witnesses to develop a strong case for you.
Violent Crime
If you are facing charges of murder or domestic violence, you need an  experienced criminal defense lawyer immediately. Any accusation of violence must be defended as strongly as possible. If convicted, these charges will follow you for the rest of your life. That's something we take very seriously. The attorneys you need in Colorado for violent crime defense are at Weber Law.
We have a lot of experience in this type of law and will open a private investigation if it is necessary to defend you against the accusations. Our Colorado criminal defense attorneys can get those charges dropped or reduced.
Theft Crime
Being caught stealing is extremely serious. This type of crime involves a person taking the property of another person or business and can get them arrested by the police. There are punishments for these criminal charges that include long prison sentences, heavy fines, and years of parole. In Colorado, theft is classified in three categories:
Misdemeanor theft
Felony Theft
Petty theft
If you have been charged with theft, you don't need to plead guilty. We understand that it is difficult to face district attorneys on your own but you don't have to. Please contact Weber Law and our Colorado criminal defense lawyer will give you a free case evaluation. Our attorneys have defended countless people under investigation for these charges. We have the experience necessary to defend you and help you to get your life back on track.
Sex Crimes
In Colorado, this type of crime is generally related to sexual abuse or child molestation. An accusation of this type could be overwhelming for you and your family. People reading about you online often forget that with a criminal offense, you are innocent until proven guilty.
Despite how upsetting this time is for you, you need to fight for the best possible outcome. This means working with a defense lawyer who has already defended hundreds of people in your situation. At Weber Law, you will find an experienced Colorado criminal defense attorney to gather evidence that can get the charges reduced or dismissed.
Alcohol and Drug Crimes
Being arrested for this type of crime means you are facing severe penalties with negative consequences for you and your family. Even misdemeanor drug offenses often mean a person can pay heavy fines or spend time in jail. In this situation, it is always better to hire the right alcohol and drug criminal defense lawyer with courtroom experience.
If you or anyone you know is facing alcohol or drug crime in Colorado, our criminal defense attorneys are here for you. Each attorney has years of practice in criminal law. Your lawyer will discuss your legal options, review the evidence, and look for efficacious ways to defend you in front of the jury. Our criminal defense group is dedicated to finding the best way to approach your case during the trial.
DUI
Facing charges for a DUI can be catastrophic for your life and your future. In Colorado, if the police find you under the influence of alcohol with more than .08% in your blood you will be arrested. The outcome of this situation without a Colorado DUI defense lawyer could be expensive and grim. Both your personal and professional relationships may be affected.
Drinking and driving are illegal and could end in a fatality. This is why the state takes it so seriously and prosecutes offenders to the fullest extent of the law. In some cases, you can accept a plea agreement to avoid a trial and reduce the punishment you are facing. Every case is different, and we'll look into every possible option for you. Hiring a lawyer from our firm will give you the peace of mind you need during this time.
Drugs
You could be facing a serious charge for possession of illegal drugs depending on their weight, the type of substance, the amount, and even if you were selling the substance or using it in front of a minor. If you are facing drug charges, you could go to prison, pay high fines, and face other consequences – like getting fired from work. The best way to prove that you are innocent or to get a reduced charge is with the guidance of a criminal defense attorney.
Addictions are very complex and sometimes the penalties are far too severe depending on the case. This is why you need to work with a criminal defense attorney if you have been charged with a drug crime.
We will work in your best interest to protect your rights. We always make sure that your side of the story is told and build a strong case to ensure that the charges are dismissed or reduced. If you plead guilty, we will work out a plea bargain that may include credit for time served – keeping you from spending a long time in jail.
Traffic Offenses
We understand that traffic offenses could have devastating consequences for you.  A traffic ticket could mean different things for different people; it depends on the circunstances. While some people get a slap on the wrist for a minor infraction that requires paying a fine, other people face much more serious charges.
Each traffic offense is going to add points to your records and if you accumulate too many, you could get your driver's license suspended, among other consequences. It is important to understand that traffic offenses are more serious than infractions and are classified as criminal cases in Colorado. You could be sentenced to prison if you are charged with a felony or have a record of traffic violations. You don't want to have a criminal record or lose your driver's license. An attorney can help you in this fight.
Criminal Defense Practice Areas
Weber Law can help you if you're being investigated, have been arrested, or are facing charges for a crime.
From investigation to final disposition and potential appeals, your attorney will need a strong presence to represent your best interests for your specific case.  Attorney Mike Martin dominates the courtroom and will not be intimidated by prosecutors, judges, or juries.  Weber Law will work diligently to make sure your case is handled fairly. Weber Law Firm is determined to defend you if you're facing any criminal charges in Colorado.


Why You Need an Attorney in Colorado
Some of the penalties for criminal offenses could be high fines, community service, probation, or incarceration – depending on the criminal case. If you have been accused, you need a criminal defense attorney to explain the implications of the charges of the prosecutors and help you to get the charges dropped or reduced. At Weber Law, we have experience in criminal defense cases and we will walk you through the process step by step so you can keep your record clean and get your life back on track.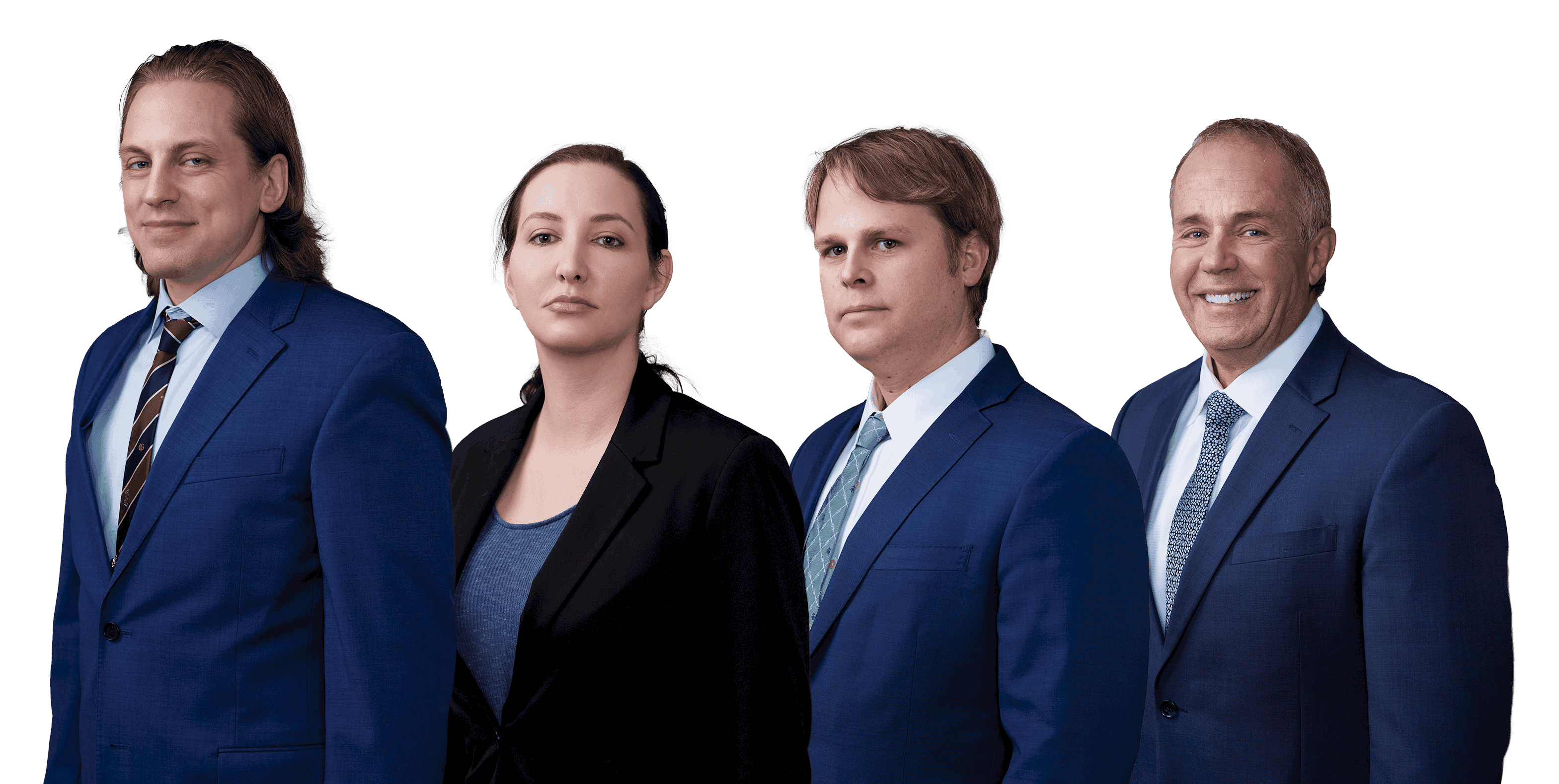 "Weber Law helped us both emotionally and professionally in dealing with a DV case. They helped us to get the case reduced to a simple disorderly conduct. Thanks!!"
A Colorado Criminal Defense Attorney Can Help You
Weber Law will aggressively fight for your rights. Contact us today!
We believe that justice is an idea that can triumph only when living people make it so. We are dedicated to justice. We wish to run a business that is profitable while allowing us to promote the rights of our fellow community members. We will stand for the poor when they are in need and their cause is just. We will work for any responsible business. We will represent all races, creeds, religions, sexes, sexual orientations, and backgrounds.
1777 S Harrison St. Ste 450 Denver, CO 80210